Casey and his team have in depth knowledge of what a convention's exhibition in which many Malaysian exhibition company is clueless. As our Official Contractor, they also have been extremely supportive towards our past and upcoming conventions
- Anderes Fourdy (Professional Conference Organiser)

The fact that we are with you (ES) for 12 years tells your potential clients a lot of things. You have never taken our annual roadshows for granted and have always have new, realistic and implementable each year.
- Citibank (International Bank)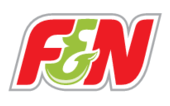 ES Exhibitions team members are very competent and well-trained. Whichever the venue, you can be assured that they are always the the first ones to arrive and the last to leave. Very dependable - a rock!
- F&N (Food Conglomerate)

We have always enjoyed working with ES Exhibitions. They are professional and very precise. Whatever be the venue, they are always on time. We won't be changing our exhibition partner for the foreseeable future.
- MPH (Regional Bookstore)

You have always been very creative in your designs in featuring our products which can be seen but not touched. ES have the experiential touch and finesse to see what we can't and make our potential client feel good when they step into our booths.
- Reliance (Travel Company)

ES Exhibition's ability to comprehend out needs in terms of security and crowd control exceeds our expectations. The manner in which you delivered the designs, set-up and tear down is perhaps beyond industry standards.
- Wah Chan (Jeweler)